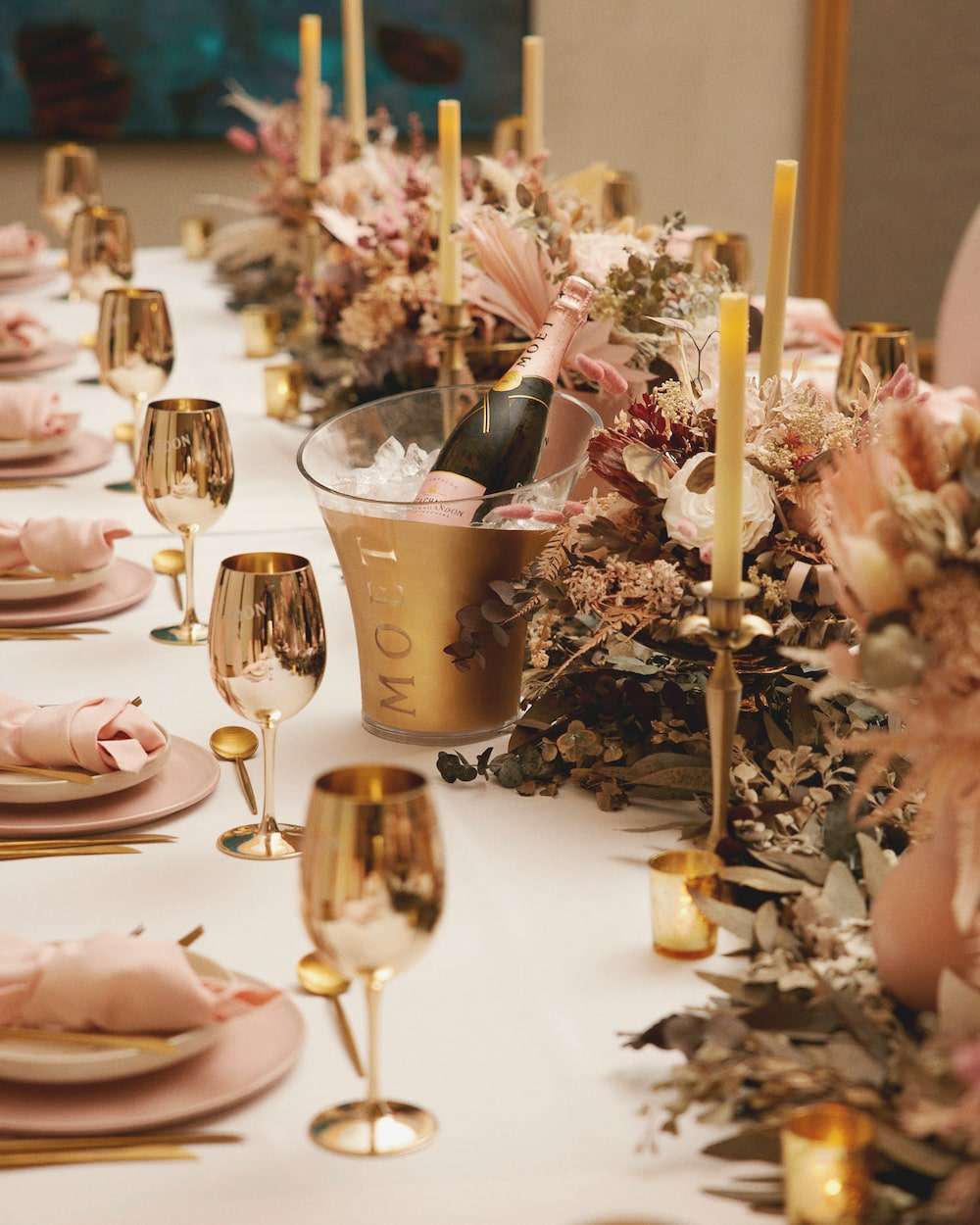 At Flower Nation, we are known not only for floral design but also wedding styling, offering a wide range of options to make your events and gatherings truly memorable.
We do not have furniture items such as chairs and tables but focus on your ceremony structures that we attach our blooms to, such as arbours, plinths and towers/frames, as well as table-scaping items for the reception. The extensive HIRE inventory at Flower Nations is only available to our floral clients. These are not available for "dry hire" or DIY pick up.
What is Tablescaping?

Table-setting, or tablescaping, is an activity involving the setting of dining tables in artful, decorative or themed ways for social events, and in a variety of categories for competitions and exhibitions. Wikipedia
All client consultations are with our founder Katharina Martin, who is an award winning florist* with a wealth of experience all over Perth's venues. She will work closely with you to understand your vision, and will happily share her knowledge and recommendations on what works best with your venue and layouts to get the look you want for the price you had hoped for.
We recognized a long time ago that matching styling items go hand in hand with our beautiful flowers. As a convenience to our clients, we combine both of these services into one, saving time, coordination, vendor meetings, and on-site costs.
We can create various tablescapes, ranging from elegant and classic to rustic and whimsical. With our attention to detail and creative flair, we ensure that every table is beautifully styled, complementing the overall theme of your event.
We charge $80 /hourly and +$45hours for each additional person.
We will estimate the time we expect to take onsite as part of our quoting process as every wedding is different, but on general it is 2-3.5hours that we are on site, especially if we move ceremony items to the reception after their use as we are all about repurposing all of your blooms.
Our "Curated looks and Styling Inventory" guide is subject to changes, and prices are reviewed every year.
You can download your pdf version here below: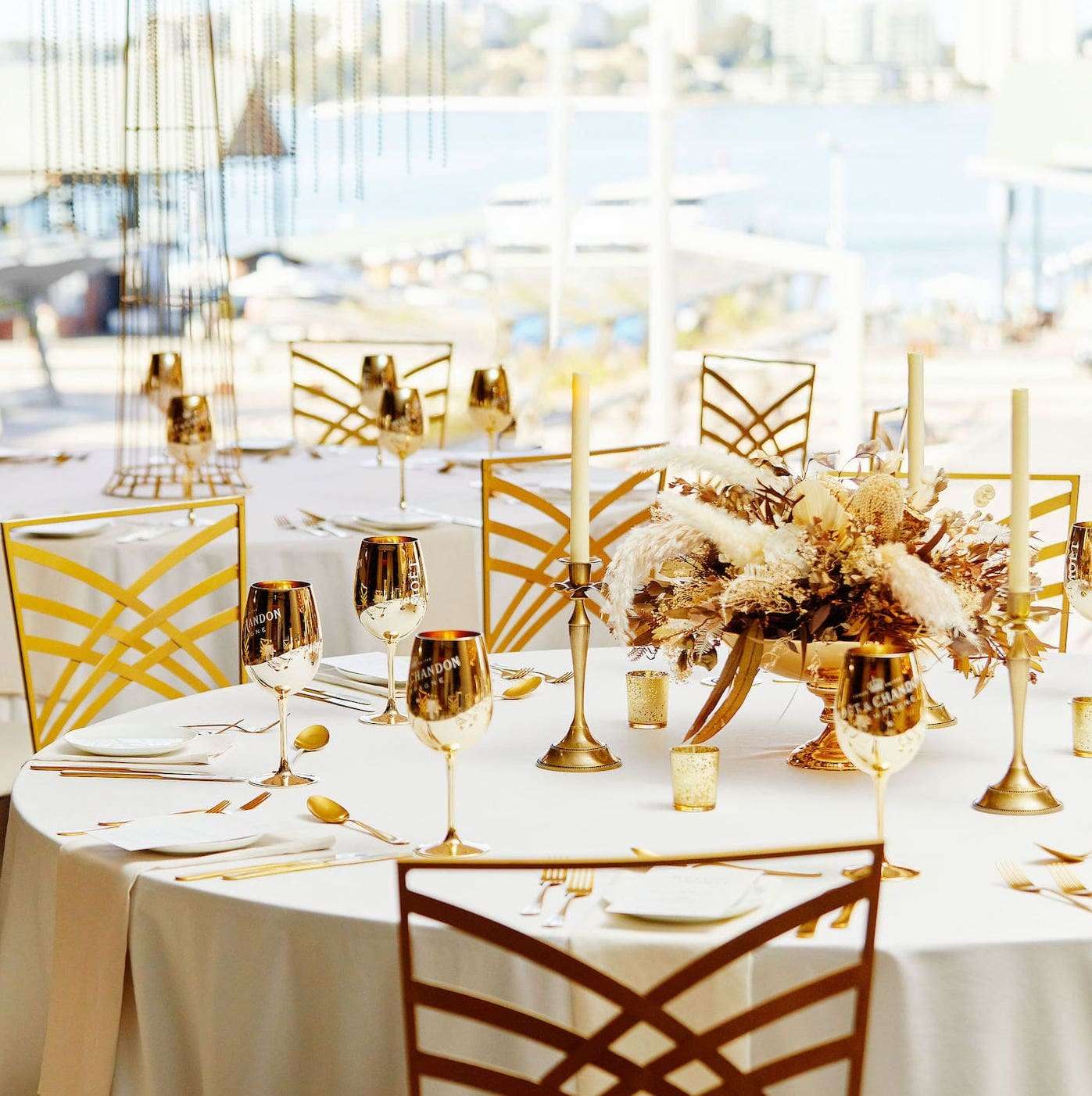 *2022 Wedding Industry Awards WA Top 10 Wedding florist, 2022 ABIA Third place WA Wedding styling, 2022 ABIA Finalist WA Wedding Floral Designer, 2021 ABIA Winner WA Wedding Floral Designer, 2021 ABIA Third Place WA Wedding Stylist