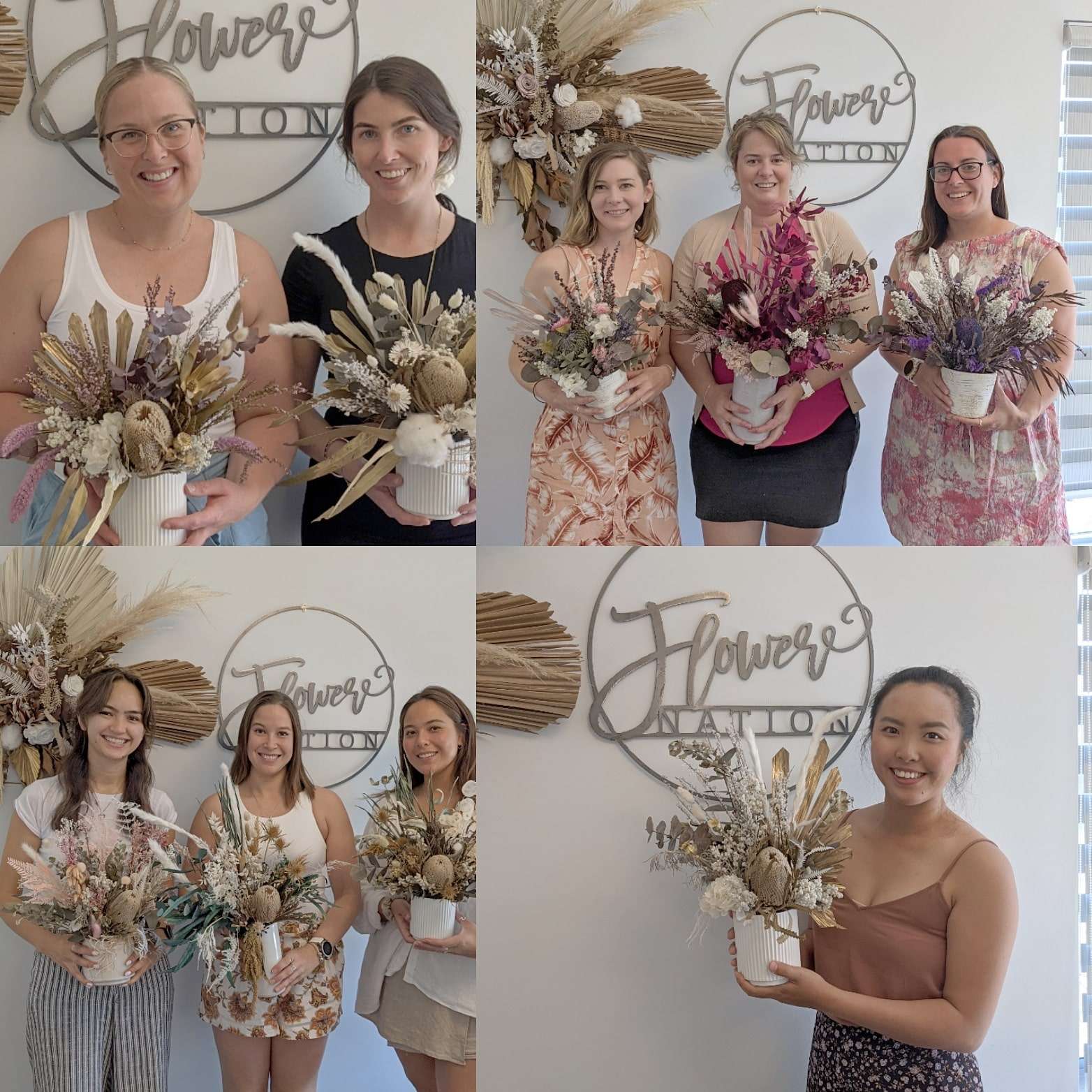 What better way could there be to share my love for dried & preserved florals than teaching others?
Spending time arranging flowers can be a wonderful way to reduce stress and practice self-care. It can also be a great way to express your creativity!
Take part in exclusive workshops with a maximum of six participants, and receive hands-on guidance from me.
My home studio is fully equipped for participants to choose from a wide selection of beautiful dried and preserved botanicals to include in their very own masterpiece to take home!
I run most of my classes in the winter (June, July, Aug), when wedding season slows down, and I also run wreath classes each year around Oct/Nov.
Private group workshops can also be booked, or you can purchase a voucher as a standout gift via GIFTUP.
If you are or you know someone eager to learn from an award-winning florist, keep an eye on the Flower Nation event calendar or sign up to our mailing list below, for class calendars , pre-release tickets, offers, last minute spots and workshop news.
To purchase tickets or redeem a gift voucher, please use the button below. You'll be taken to our Eventbrite page where you can also view our booking terms and conditions.
I can't wait to teach you!
Most popular Workshop topics include
Everlasting arrangement in ceramic pot
Glass dome flowergarden
Everlasting wreath class
Floral mirror
Keep missing out on booking tickets?
Want to be the first in line?
Sign up to my mailing list to receive
24 H pre sale access to tickets when they are released,
Bi-annual newsletter with workshop dates and topics, and
other exiting workshop news.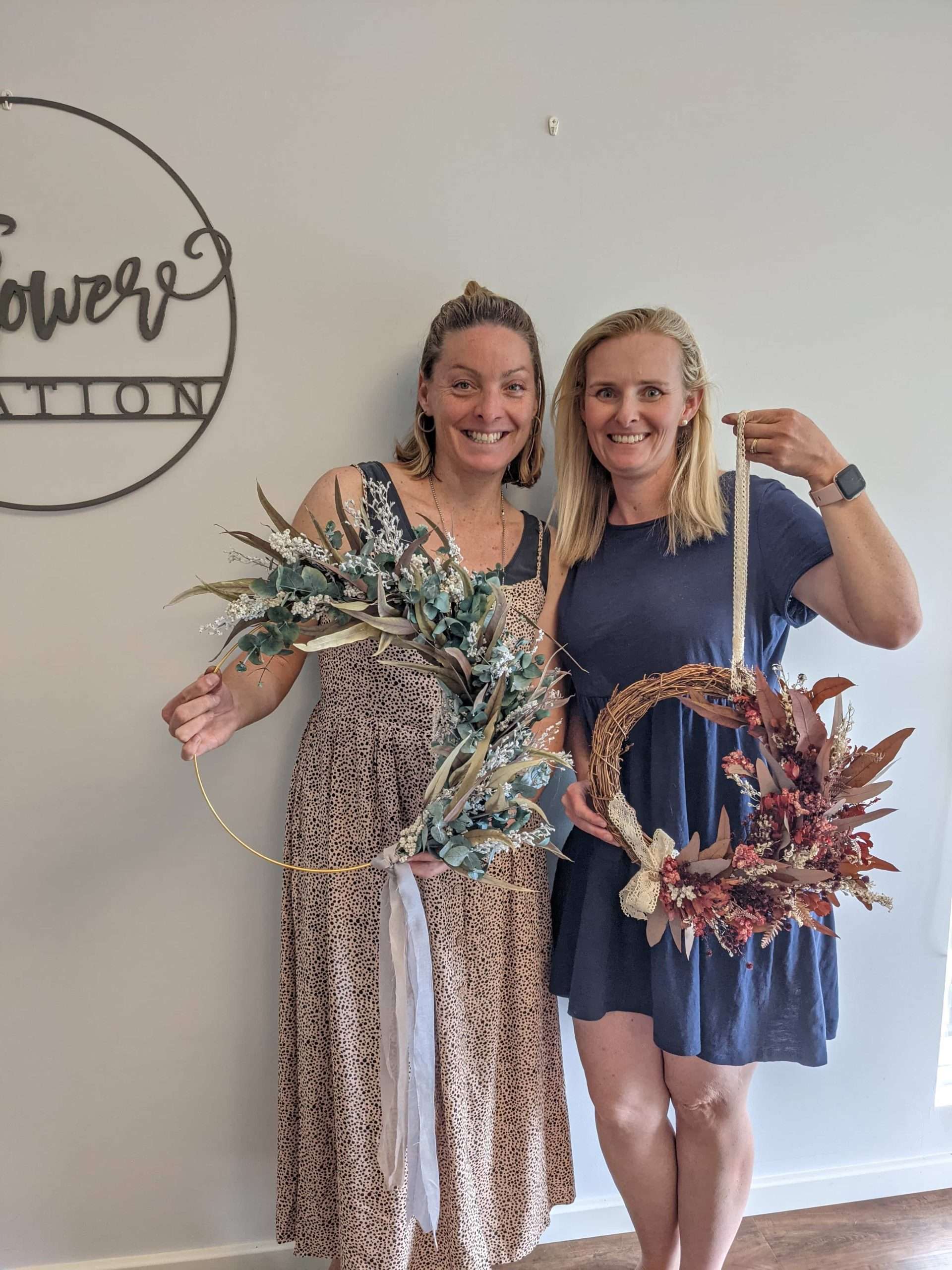 Nicole
What a beautiful way to spend a rainy Sunday! Katharina was a very talented host and helped me create the most amazing piece for my home. With easy to follow instructions, we all came out with something so different, but all so unique and beautiful.
Thank you for a wonderful experience
-Nicole
Mei
Thank you so much Katrina!! I have loved every workshop that I have attended – glass cloche, flower crown and dried / preserved floral arrangements! Each time I've taken home beautiful creations for my home / as gifts. The products you have are just gorgeous and I've been given so much 1 on 1 expert help in your small group, extremely well priced classes! Highly recommend
-Mei
Lorraine
Absolutely loved the Forever Wreath workshop today! Katharina was super informative and helpful and gave out lots of little tips to ensure we left with a beautiful wreath that will last for years to come. She even supplied a large box to store it in! I can't wait to hang mine. Great value overall. Thank you
-Lorraine